Special Recognition for Drawing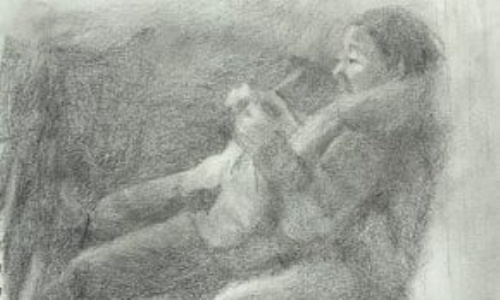 The Ikon Gallery have selected a Camp Hill student's drawing for special recognition.
Along with with other King Edward schools we submitted some of our best KS3 artwork to a "virtual exhibition". We are very proud of what our students have done – lots of entries in the still life, nature, illustration and portraits sections.
You can view the exhibition here.
Following the sharing of the collaborative King Edwards Schools Lockdown Art Exhibition, the Ikon Gallery have selected Hanlan's sensitive drawing for special recognition.
Well done Hanlan!