Year 7 Transition
Welcome
A warm welcome to all of our new Year 7 students, we are really looking forward to you becoming part of our school. The transition to secondary school is an exciting time, with so many new challenges and opportunities. My role as your Head of Year, alongside your form tutor, is to support you on this journey, develop your academic and personal skills and offer you the chance to flourish. I look forward to getting to know you all.
Mrs Clare Strong
Head of Year 7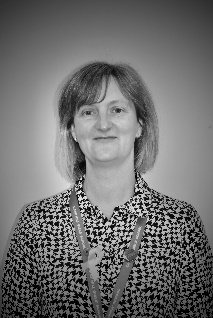 Tour of the School
Year 7 Handbook
The Year 7 Handbook will provide you with an overview of the day-to-day running of the school and guide you to where you can find more information on our website. Please go through the information contained in the handbook with your child prior to them starting at Camp Hill.
Google Classroom
As a Google School we are keen to introduce Google Classroom to your child so that they can begin to use some of its features and explore the way in which we support learning via our remote platform.
On Wednesday 7th July you will receive an email (from the admissions email) containing:
Your child's school Gmail email address
Your child's password for their email address
Your child's House
Your child's Form
Your child can expect to receive an email on Wednesday 14th July (sent to their new school email address) with instructions on how to join the Google Classroom. They can then begin some of their online learning at Camp Hill through a series of small tasks set over the summer.
Summer School
We are looking forward to welcoming almost all of you to our Summer School during the week beginning Monday 9th August. We have an exciting programme of activities planned, including opportunities to learn, to reflect, to create and to get moving!
There are lots of details coming soon: parents should watch their emails very carefully.
Frequently Asked Questions
Please email any questions to year7transition@kechg.org.uk
Question
Answer

Are there any school buses which my child could get to school?

We do not have a school bus, however, The Green Bus company does provide transport to KECHG. Please see their website for more details: https://www.thegreenbus.co.uk/school-routes/academic-year-2021-22/
Many of our students travel to school on public transport, please see our bus routes page for further information: https://www.kechg.org.uk/parents-and-students/essential-info/bus-routes

Will there be an opportunity to visit the school before September?

We are running a Summer School for our Year 7 students w/c 9 August 2021. This is a great opportunity for students to experience our fantastic school in an exciting week of activities. If you haven't signed up for Summer school but would like to, please get in touch.
We hope to be able to invite parents into school during the Autumn term.

Where can I find more information on summer school?

All details for Summer School will be emailed to parents on 19th July, please refer to this email for all details.

When and where can I buy my child's uniform?

We have 3 uniform suppliers - their details are on our uniform page - but you can purchase your child's uniform when suits you. If not purchasing online please check the details of opening times for each supplier and any covid restrictions that may be in place.

https://www.kechg.org.uk/parents-and-students/essential-info/school-uniform