Library
The library is run by our school librarian, Ms J. Morris.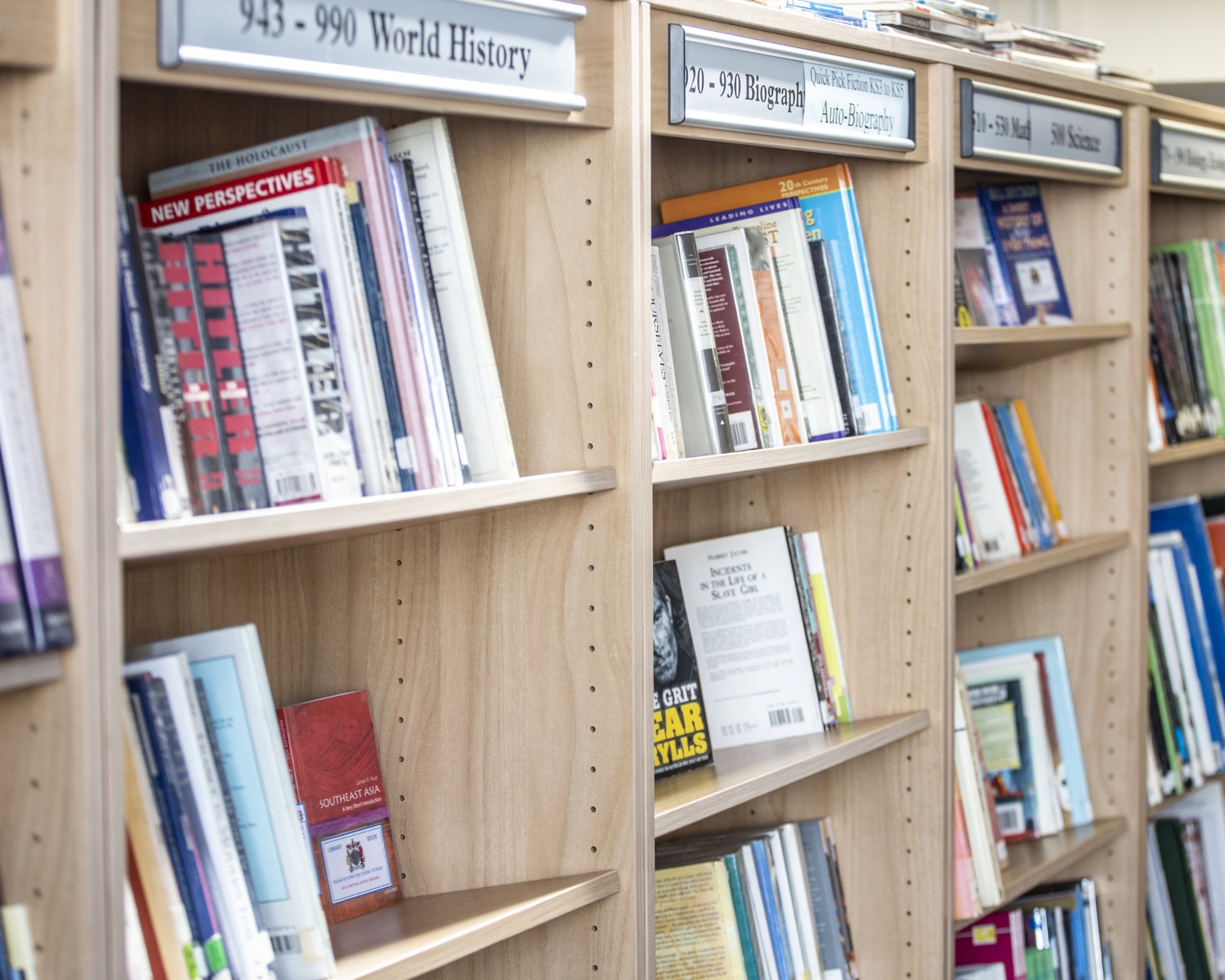 Access Our Library's Topic Lists
Library (Home) - Quicklink is on the school website Homepage (bottom right). Another quicklink is the icon on student desktops.
Next, select Advanced Search - white lettering below search box magnifying glass.
Then click Views - third radio button.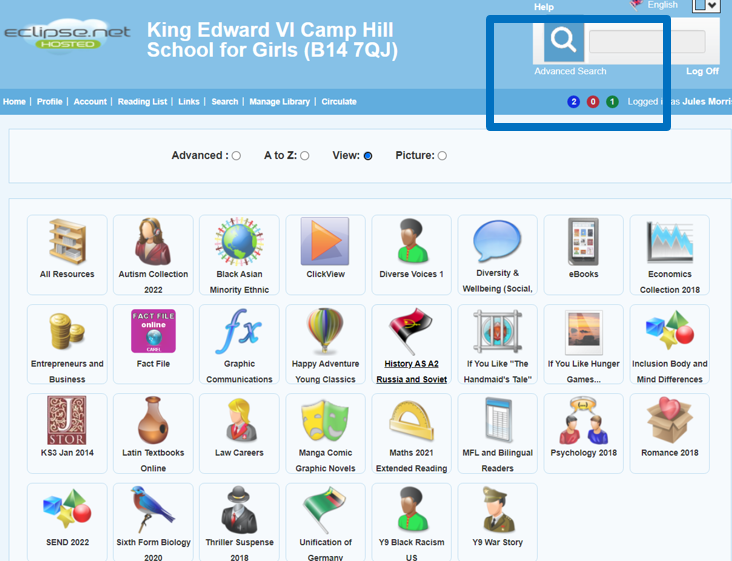 eBooks and Audiobooks
To borrow ebooks and audiobooks online click here.
Instructions for using the ePlatform to borrow ebooks and audiobooks can be found here.
The School eLibrary Wellbeing and Inclusion Collection
View the collection here.
The School eLibrary Wellbeing and Inclusion collection is available on ePlatform by Wheelers.
Sample, Borrow, Suggest or Reserve eBooks and Audio Books.
Access our eLibrary by apps on devices as well as on your desktop computers. Visit the ePlatform via Google Apps, (nine dots) (scroll down). Your logon details are your school email logon details.
Apps are available to install. Apple Store and Google Play will list the eLibrary apps. Look up the School name King Edward VI Camp Hill School for Girls in the app for ePlatform by Wheelers. Select Girls School not the Boys. Logon once with your school email ID.
Staff and students are welcome to borrow.
Physical Library
The library is open from 8.15am every day, recess and lunchtime. It closes at 4.10 pm daily
A link to the School Library OPAC (On-line Public Access Catalogue) can be found here.
Tutorial for our School Library OPAC, for all your On-Site School Library Information:
https://cdn.microlibrarian.net/eclipse/webhelp/html5/