Psychology
Psychology is a thought-provoking, challenging, lively and exciting subject. It is a popular choice at A Level.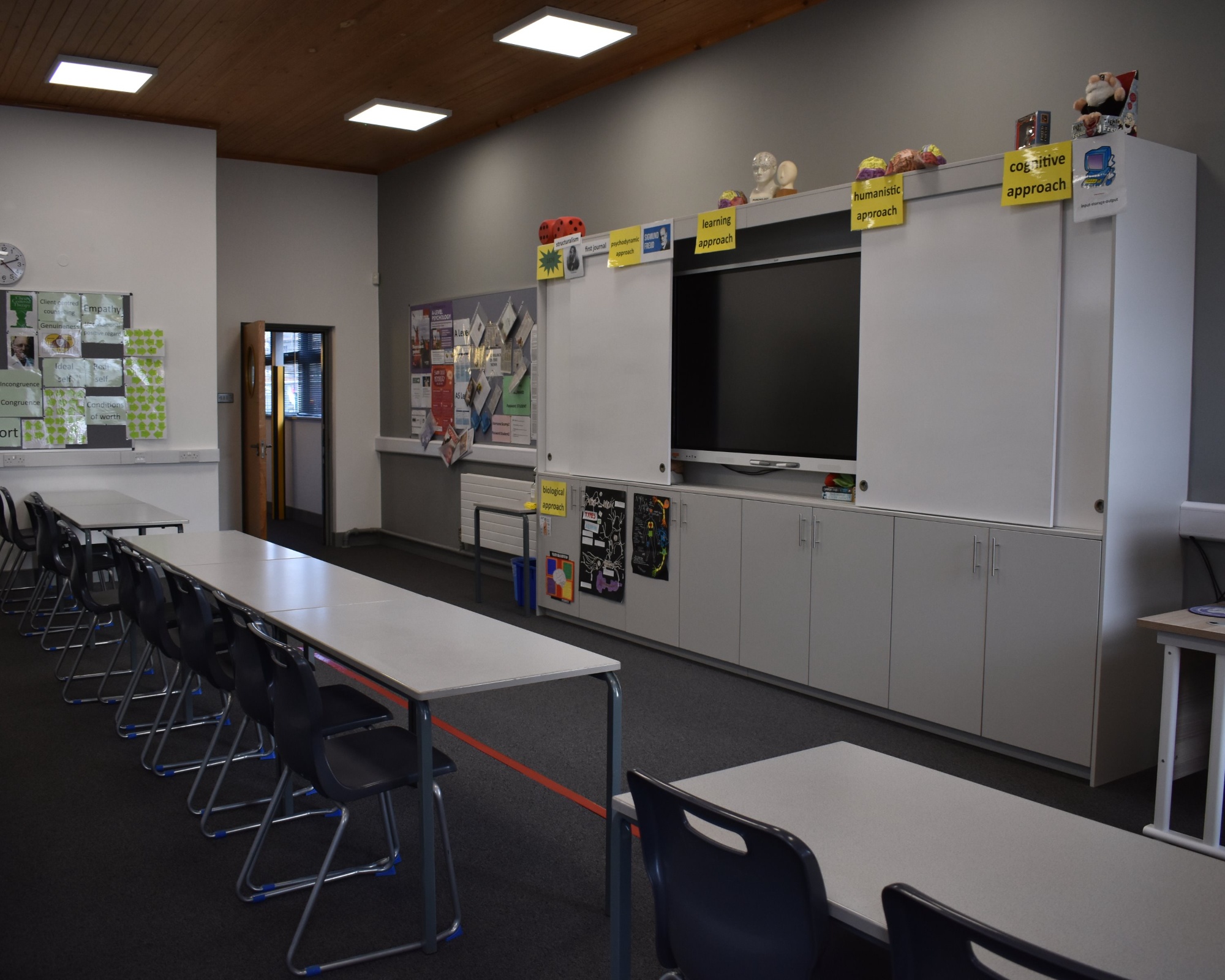 AQA Specification
The course is structured around key areas of psychology; each of which has been extremely influential in the development of social policies or changing mind sets about behaviour.
The emphasis is on applying knowledge and understanding, thereby developing students' transferable skills of analysis, evaluation and critical thinking. Core areas of Psychology are studied as well as current issues and debates in the field.
Why and under what circumstances do we obey orders?
Do children learn aggression?
How can we define abnormality?
What are the most effective ways of treating disorders?
Is eye-witness testimony reliable?
How do researchers carry out scientific research?
In Year 12, topics will include: Cognitive Psychology (memory and forgetting), Developmental Psychology (attachment theory), Biological Psychology (including brain function and biorhythms), Social Psychology (conformity and obedience) and Psychopathology (including depression, phobias and suitable treatments) Students will develop a critical understanding of research methods and techniques of data handling including statistical analysis.
The second year of the A Level course involves specialist subject areas of addiction, gender and schizophrenia. Each topic will be considered from a variety of perspectives and potential applications.
Students will be tested using a variety of multiple choice, short question and answer as well as essay based questions.
A wide range of teaching methods are used within the department. Sometimes there are teacher-led presentations and often students work in groups to research a topic, evaluate a study or plan practical work. There are often lively and, occasionally, controversial discussions in lessons. We have lots of DVDs to develop topics further and we even draw on song to reinforce learning!
Students of A level psychology have gone on to study a wide range of subjects at university. These subjects have included law, medicine, dentistry, history, geography, politics, natural sciences and philosophy. A significant number of students go on to study Psychology at university.
Curriculum Map
Transition work for Year 11 moving into Year 12