Psychology
Curriculum Intent & Rationale
The purpose of the Psychology curriculum is to equip all students with the ability to think critically about the theories and research which investigate the causes of human behaviour.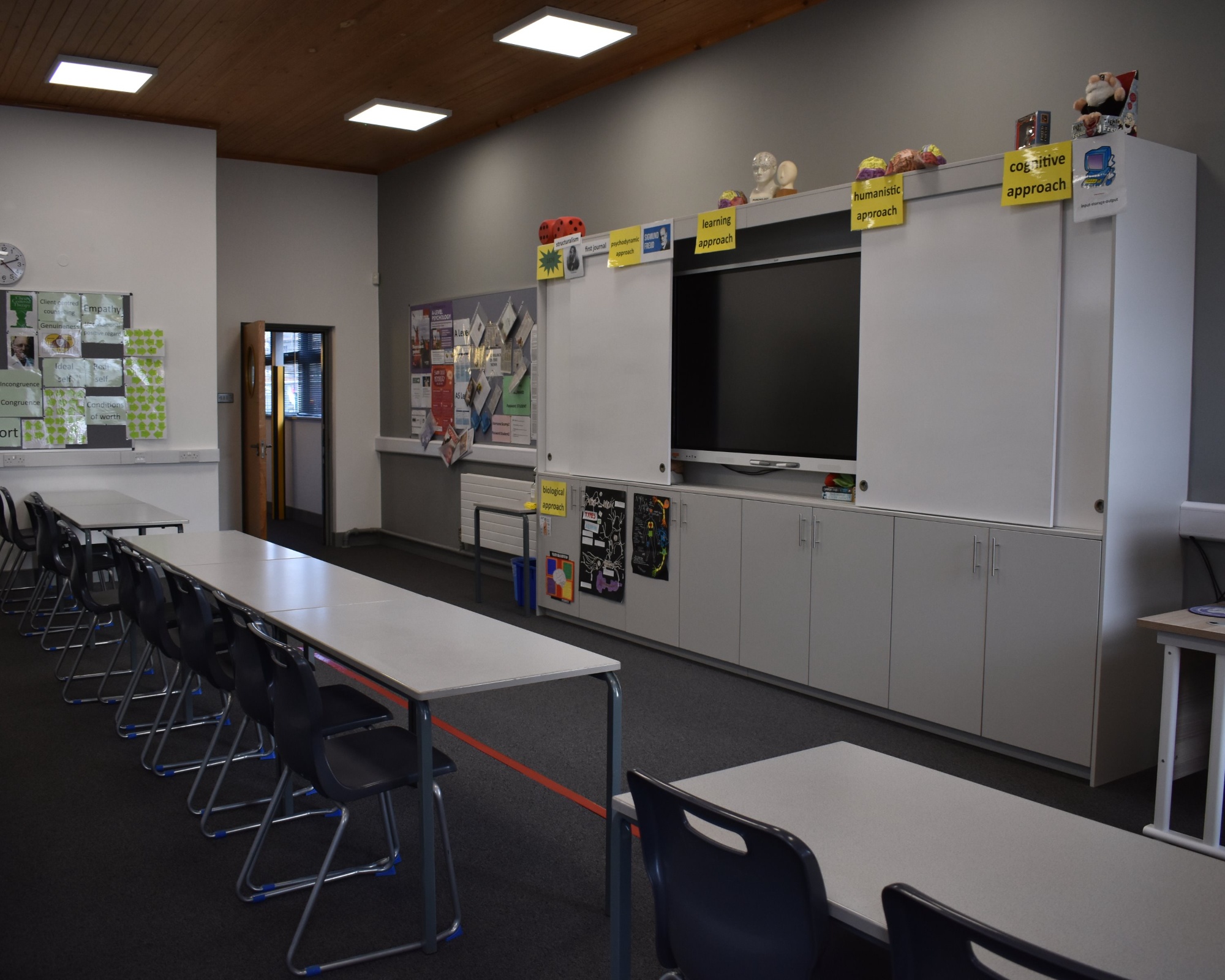 Students are encouraged to think actively and develop key skills –constructing research design whilst critiquing its strengths and shortcomings skills, applying theory to explain novel behaviours and assessing the reliability and validity of sources of information.
Students build upon and consolidate mathematical skills; for example, assessing the statistical significance of research. In addition, they will develop written skills in extended answers such as evidencing argument and providing contrasting viewpoints.
| | |
| --- | --- |
| Psychology is widely accepted as a science with its emphasis on biological influences but forms a bridge to the humanities containing a philosophical element when considering the nature of humanity. The skills developed through the study of Psychology develop abilities required in a range of careers such as medicine, dentistry, law, politics, civil service, the media, business management and administration, finance, computing, personnel and the armed forces. | |
Each year, many of our students go on to study Psychology at a higher level following career paths into forensic, sport and clinical psychology amongst others.
Implementing Our Curriculum
Key Stage 5
At A-level, students study the AQA Psychology specification including attachment, social psychology, psychopathology, research methods, memory and approaches. Option topics include schizophrenia, forensic psychology and gender.
Students of A-level Psychology develop their research and analysis skills to a high level, in particular the ability to research independently and apply evaluative skills to consider the multiple influences on the human mind and behaviour.
Curriculum Map