Computing
In today's world individuals need technological and information literacy skills, and these skills are as essential as the traditional skills of numeracy and literacy. Whatever your chosen academic or career direction, you will need to use computers. The better your skills are, the easier you will find this and the more you will be able to accomplish.
<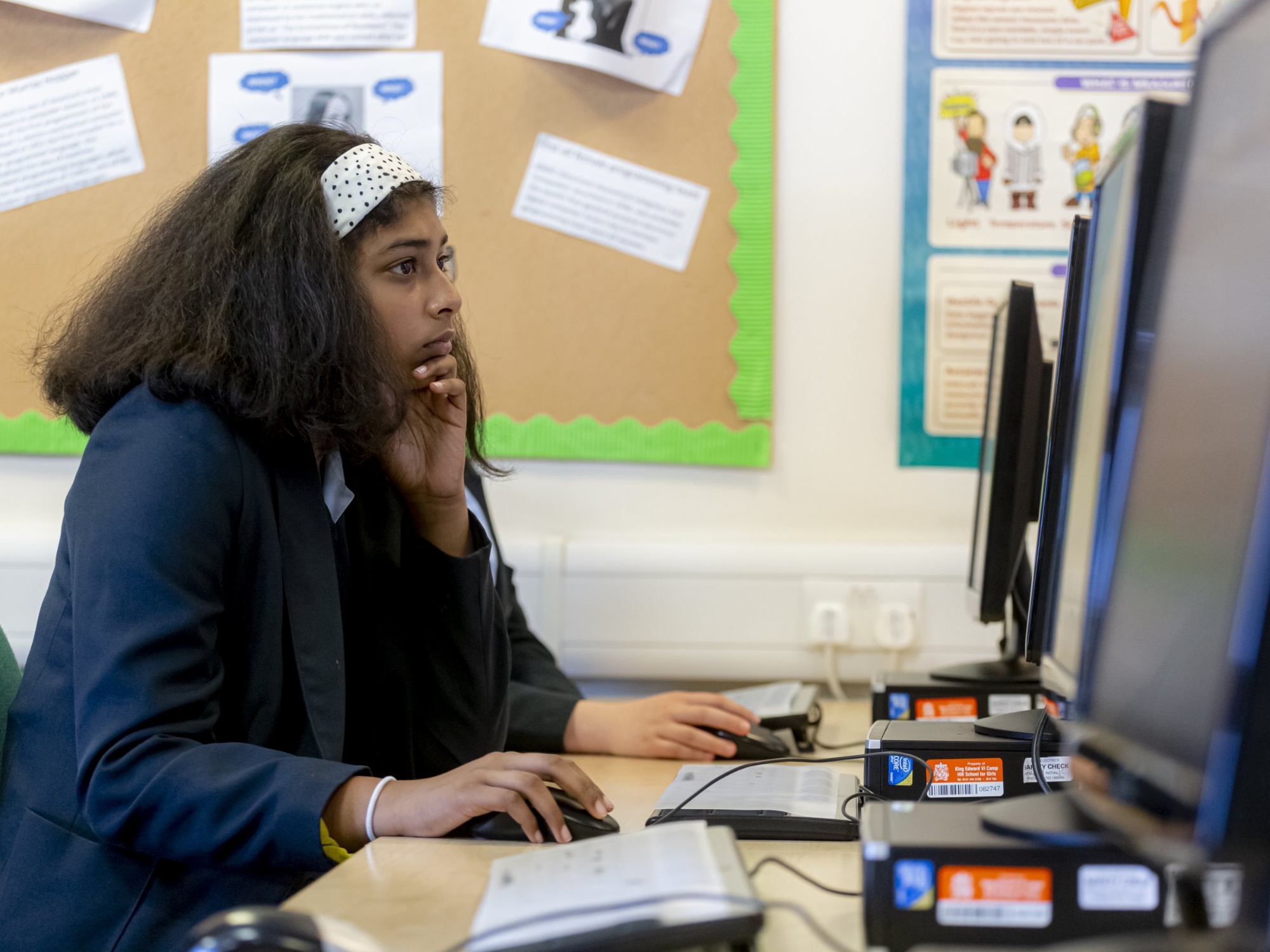 The subject of Computing is made up of at least three different areas:
Digital Literacy is the ability to use the everyday tools around us. This might mean safely accessing the internet, being able to type, or understanding of health & safety relating to computer use.
ICT is the ability to use computers to create digital products. General purpose 'office' software may be commonly used in schools and other workplaces, but skills and knowledge are required to use it well: word processors, spreadsheets, etc. Digital media skills are also part of modern life from editing video/sound/pictures, for example, to creating a website. There are many jobs linked to this kind of work, and it is good fun. It also links in with the other 'creative arts' subjects.
Computer Science is understanding how computers work. All of us need the skills to be able to understand (if not fix) computer systems, and such skills also help with all other kinds of logical problem-solving. Through understanding such systems and learning how to control and program them we can ensure that we make computers do the things we want them to do. The recent growth in 'apps' for phones has shown how this gives the opportunity to be creative too – all you need is an idea! In fact programming is a great way to be creative whilst also applying structured processes – you need to develop a whole range of skills to do this well.
The revised National Curriculum changed the subject to prioritise Computer Science, including changing the name of the Key Stage 3 subject from ICT to Computing. We have been teaching A level Computer Science since 2008 and have a curriculum designed to introduce appropriately technical topics from Year 7. For more detailed information, including the syllabus for each year group, please click on the links below. We always welcome positive suggestions on how our curriculum could be developed further to meet the needs of our pupils.
Departmental Resources
The department operates across both the Camp Hill schools and has three full-size computer suites, each containing 32 pupil machines (two at the girls' school and one at the boys'). Each machine is equipped with up to date software including Windows, MS Office, etc. We have a policy of using free software wherever possible, so there is no need for students to purchase software. We also make extensive use of online resources through Google Classrooms, so that all resources are equally accessible from home.
Curriculum Maps
Can you help?
We are very keen to hear from any parents or other contacts who may be able to help us develop what we offer, either for our own pupils or as part of our role as 'Computing at School' hub for South Birmingham. We are also designated as a lead school for the Excellence in Computing scheme, helping to provide CPD for teachers across the region.