Mathematics
At Camp Hill, students develop the ability to solve demanding problems, to think on their feet, to reason logically, to explain their thought processes using precise language and to apply technology appropriately.
Mathematics is a challenging and exciting subject, often described as 'exercise for the brain'. It is satisfying to study in its own right and continues to be highly valued by employers in all fields.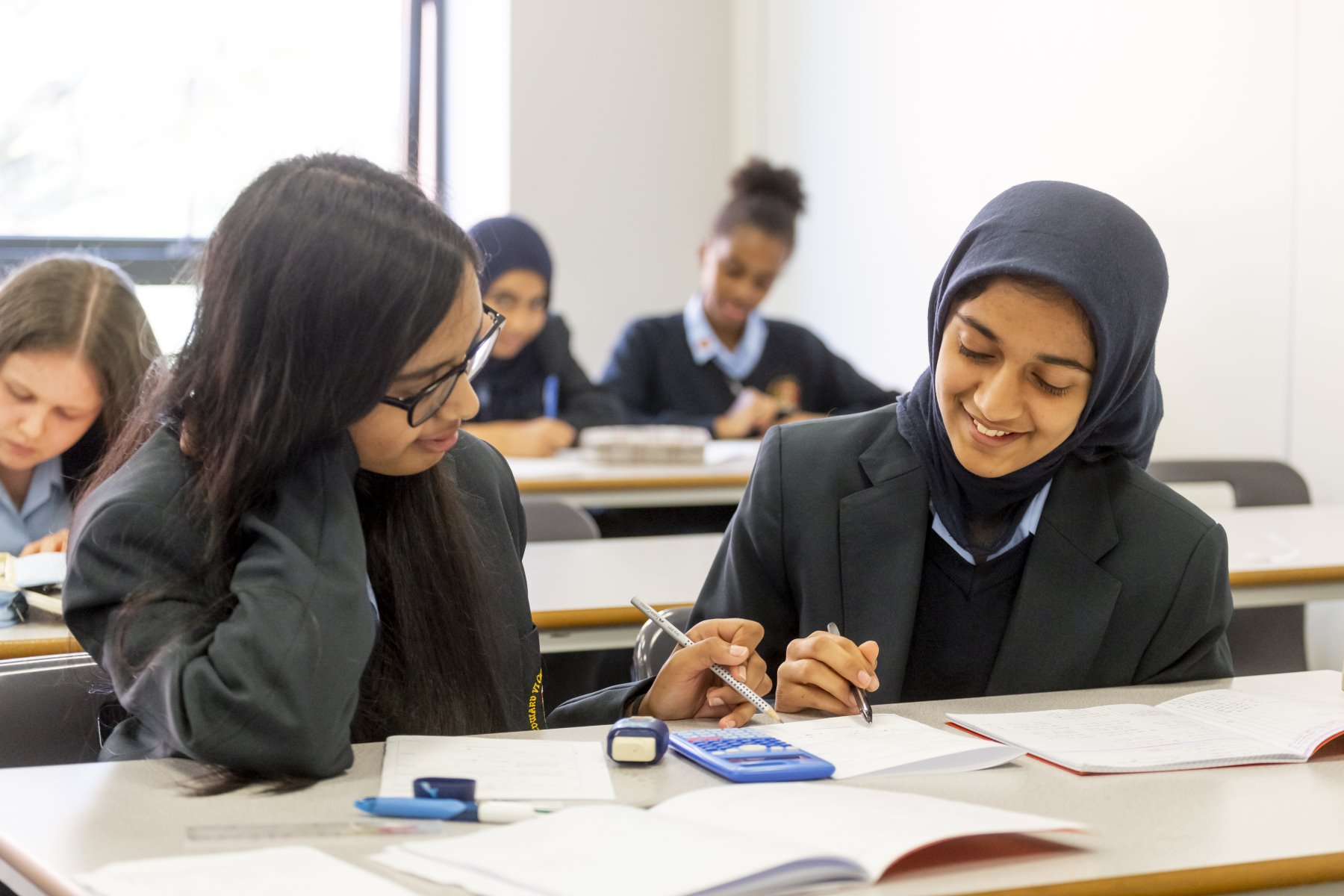 We consider the abstract beauty and elegance of proofs, while also learning about the applications of mathematics in a range of contexts. Pupils are encouraged to discuss and develop their ideas with their peers and are given regular and thorough feedback on the progress they make.
Mathematics is an ancient subject, which is very much alive at Camp Hill today. The department continues to offer a range of additional support opportunities for Key Stages 3 and 4 and the Sixth Form, plus a whole host of extra mathematical enrichment activities including individual and team mathematics competitions, trips and lectures. In addition to our in-house activities, we have formed many partnerships with other schools in the area.
Key Stage 3
In Years 7, 8 and 9 students study topics such as angles, equations, fractions, graphs, percentages, probability, surface area, trigonometry and volume.
Key Stage 4
In Years 10 and 11 topics covered include algebraic fractions, circle theorems, gradient, proportion, quadratic equations, sampling, similarity, simultaneous equations, trigonometry and vectors.
Key Stage 5
In Years 12 and 13 students study for the Edexcel A level in mathematics where the course is broken down into pure mathematics (algebra, trigonometry, calculus, proof, sequences and logarithms) and applied mathematics (mechanics and statistics).
Students can also study for an additional A level in further mathematics where they cover extended content from both pure and applied mathematics.
Transition work for Year 11 moving into Year 12
Exam results are excellent and the majority of Year 11 chooses to study mathematics in the Sixth Form, again obtaining outstanding results. Many students go on to study degrees which contain mathematics as a key element.
Curriculum Maps
Maths Newsletters
2018-2019