English
Curriculum Intent & Rationale
Our vision in the English department is to give pupils a sensitive appreciation of the spoken and written word and equip them with the skills to articulate themselves confidently in a variety of situations, in all walks of life.
Our aim is to support all pupils to become fluent writers who can use language with flair; confident and articulate speakers who relish debate; and perceptive and enthusiastic readers of a wide range of texts.
Through a diverse range of texts, we want students to not only analyse and evaluate the writing of others at a technical linguistic level but also to develop a sensitive awareness of others' perspectives, experiences and voices.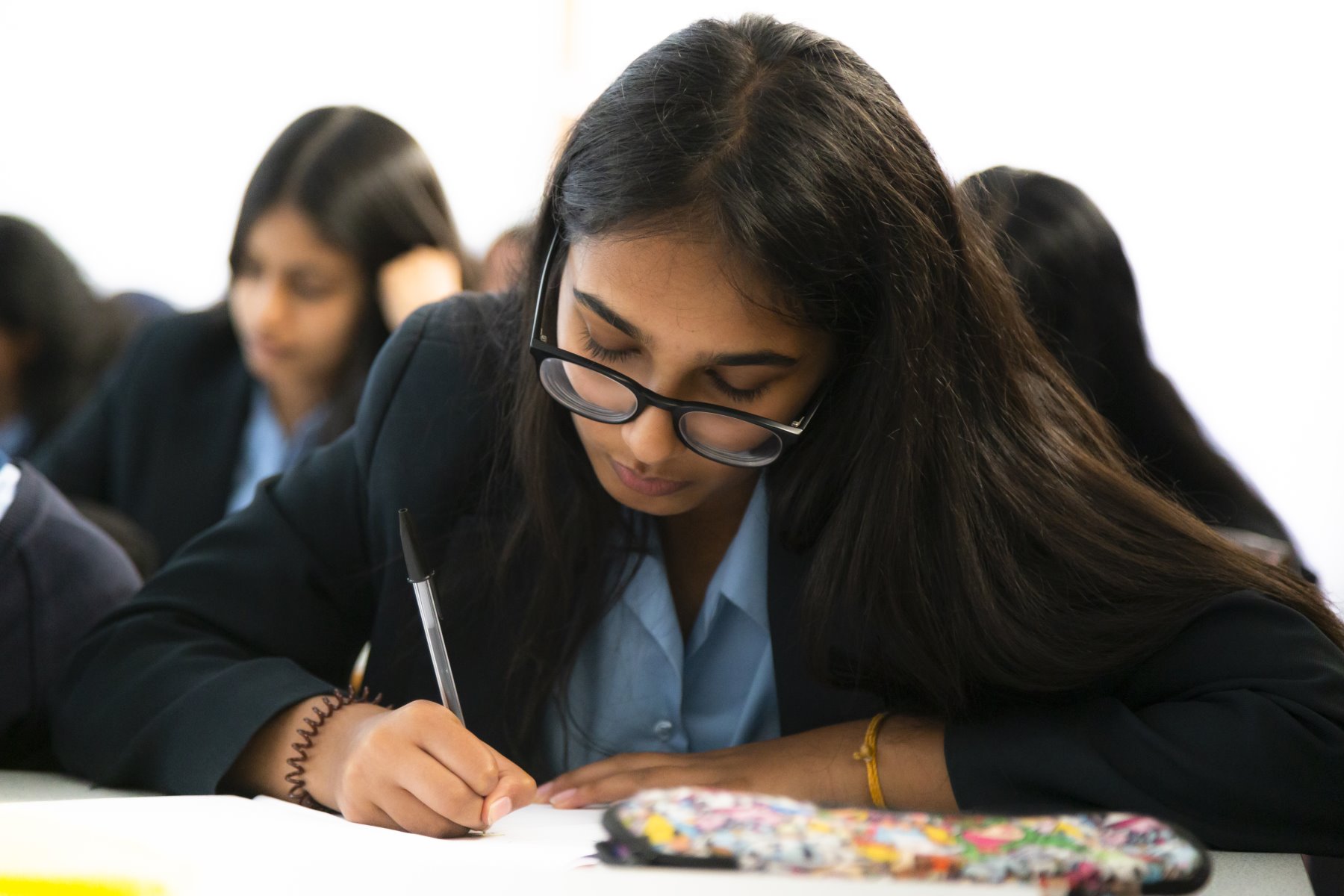 Implementing Our Curriculum
Key Stage 3
Students get experience of prose, poetry and drama texts in all years. Challenge is introduced from the outset with support to enable students to feel confident and enthusiastic about such texts, for example with year 7 studying a Shakespeare comedy and year 8's work on 19th century prose. This ensures that students feel confident and have the right tools to address the demands of challenging pre-1900 texts at KS4. Students are encouraged to develop their own opinions and support them with evidence, whether in response to a text or in creating their own writing, with a particular emphasis on building this independence in year 9.
Throughout all years, we foster a culture of reading for pleasure to develop a lifelong habit which supports further learning, intellectual curiosity and wellbeing.
A few of the texts we study include:
'The Way Past Winter' (Kiran Millwood Hargrave)
'A Midsummer Night's Dream' (Shakespeare)
'Our Day Out' (Willy Russell)
'Romeo and Juliet' (Shakespeare)
War poems by Wilfred Owen
'Roll of Thunder, Hear my Cry' (Mildred D. Taylor)
10 Steps at KS3 Leaflet for Parents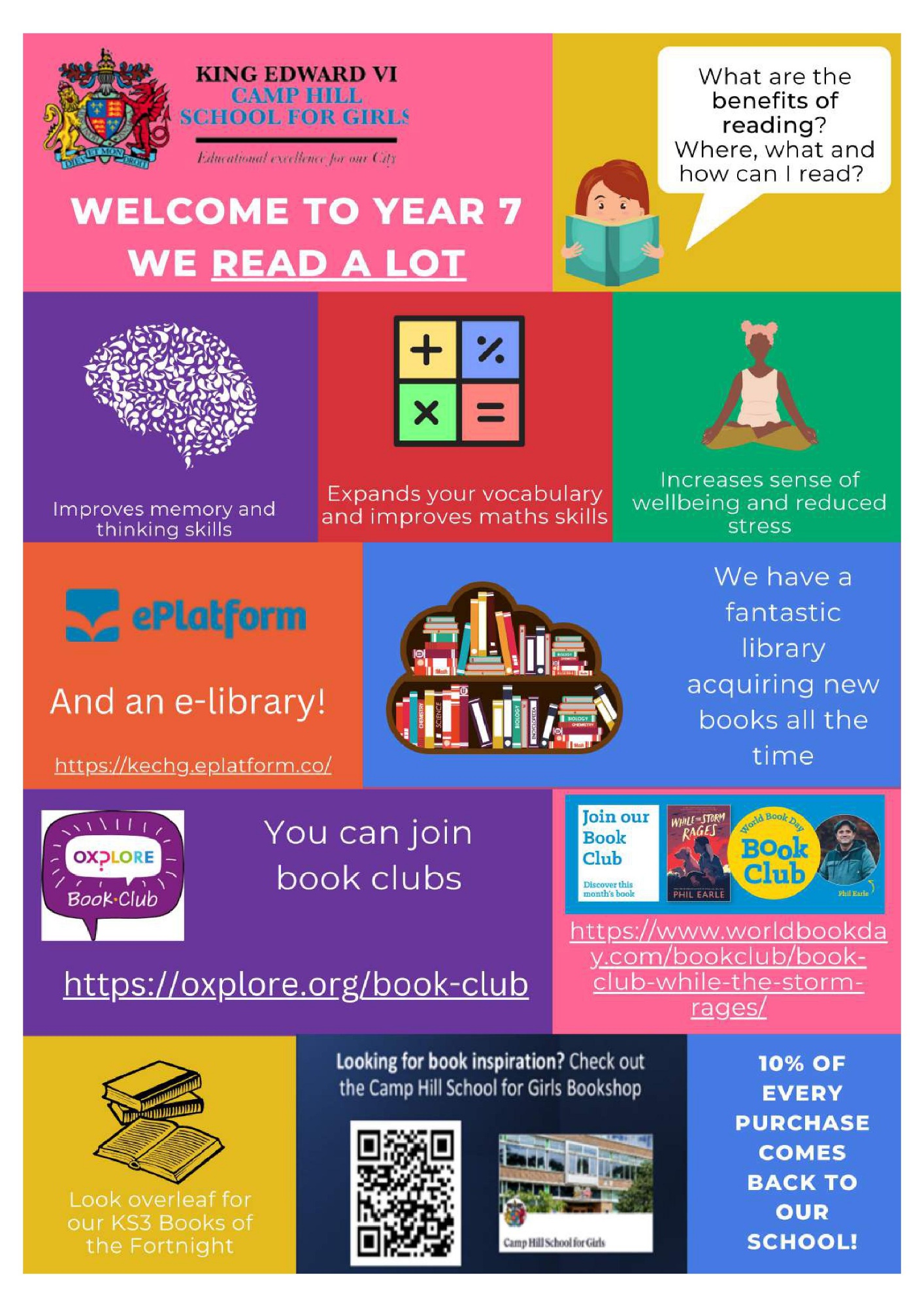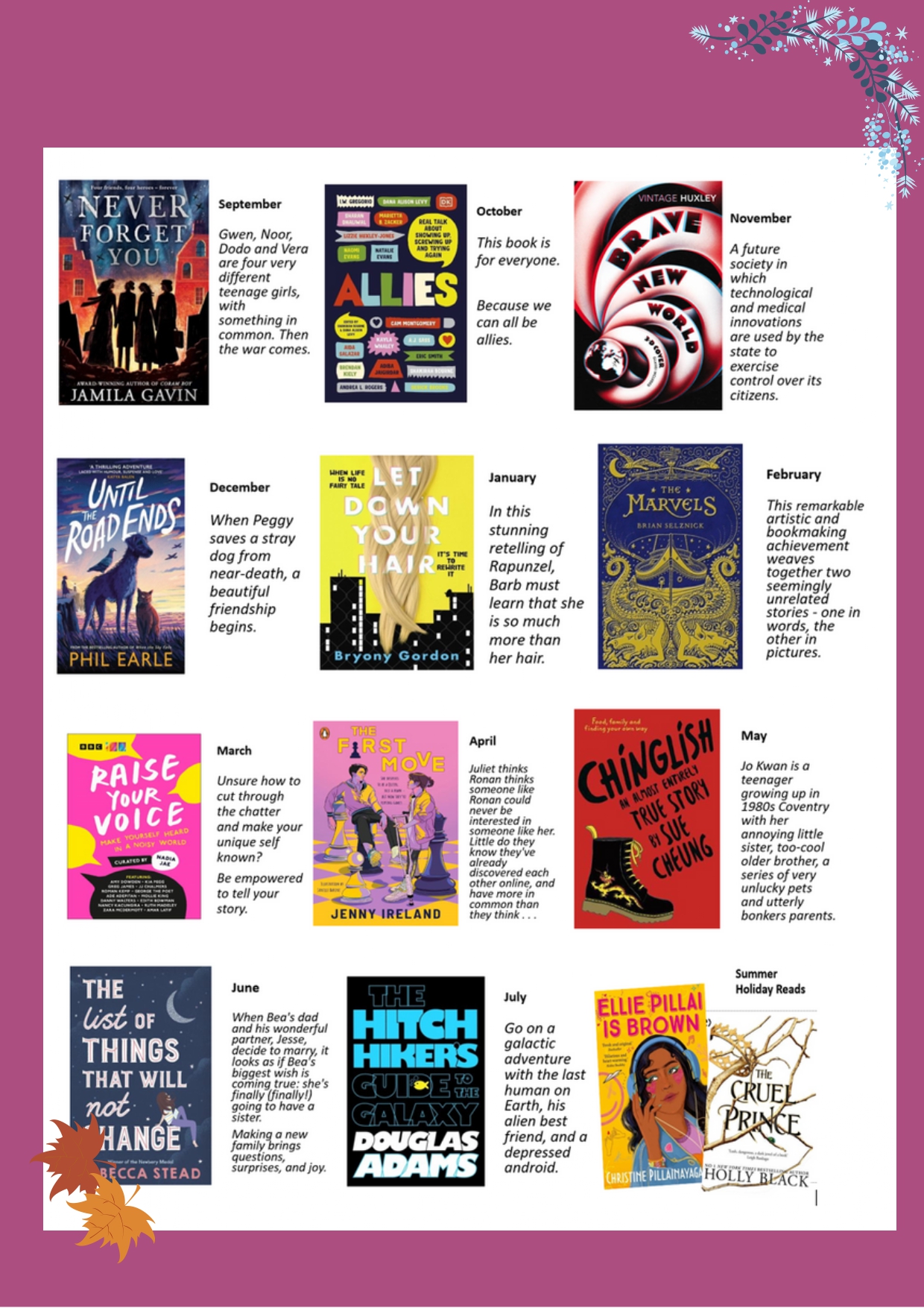 Key Stage 4
In English Language, students build on the written and analytical skills developed at KS3, developing confidence in formulating their own arguments and being adept in using terminology to express them precisely. Texts used to develop these skills are drawn from a diverse range of writers including modern novelists such as Monica Ali and Andrea Levy in order to provide a greater breadth of styles, influences and perspectives. Opportunities to write for a range of purposes and audiences allow students to consciously adapt their style for effect, drawing on skills developed through the study of other writers.
In English Literature, the set texts provide students with an awareness of literary heritage (Shakespeare and pre-1900 literature) but also introduce new, exciting voices through the study of the 'Belonging' poetry anthology.
A few of the texts we study include:
'Journey's End' (R C Sherriff)
'Dr Jekyll and Mr Hyde' (R L Stevenson)
'Belonging' (Poetry anthology)
'Macbeth' (or alternative Shakespeare)
GCSE task description of a given "train" image
Train Image
Year 10: Battlefields Trip – pieces inspired by the visit
Key Stage 5
The course begins with a grounding in analysing unseen prose and poetry to give students the foundations and confidence for the more independent and advanced analysis required at A Level. As well as studying literature of love through the ages, students consider literature depicting 'Modern Times' to allow debate and discussion around pertinent topics such as the female experience in society.
The non-examined assessment provides an opportunity for students to explore a theme and texts of their choice, and students are encouraged and supported to select challenging pre-1900 texts as well as more modern writers who reflect the diversity of engaging voices writing in the English language.
A few of the texts we study include:
Theme: Love Through The Ages
'Othello' (Shakespeare)
'The Great Gatsby' (F Scott Fitzgerald – for AS only)
'Wuthering Heights' (Emily Brontë)
Post-1900 poetry anthology
Theme: Modern Times
'Top Girls' (Caryl Churchill)
'Feminine Gospels' (Carol Ann Duffy)
'The Color Purple' (Alice Walker)
Theme: Texts Across Time (Non-exam assessment)
'Dracula' (Bram Stoker)
Student choice of comparative text (in the past, these have included texts by Shakespeare, Aphra Behn, Christopher Marlowe, Angela Carter and Mohsin Hamid amongst others)
The English Department is dynamic, hard working and passionate about instilling in all our students a love of literature, of writing, confidence in discussion and an enjoyment of theatre and the creative arts which will go with them throughout life.
Curriculum Maps